I am Olga from Ukraine.
I am an artist and my advantage is that I choose my way to do what I love, and create those paintings that make me feel alive.
I started to make paintings recently, when COVID started with No experience, when I made my first painting I recognized that I should not stop.
Since I begin I made a lot of painters, won several artists competitions and believe, that I bring a positive energy with my paintings, because when u make something with love, it bring luck to everybody, who can have this paintings at home.

I started painting in 2020 may, I did not have any teachers or practice, just dream to show on the pictures what I have inside my soul

International awards 2022
05/31/2022 I took the first three places in my nomination at the GOLDEN TIME TALANT contest 34 season (Ukraine (UA) – Great Britain (UK)
*3 official diplomas with a British seal . A special register of all participants is kept
* Link to the competition
***
1th place
*Paintings 1 "marine series"
*Paintings2 "marine series"
*Paintings 3 "marine series"
***
"Wanderer"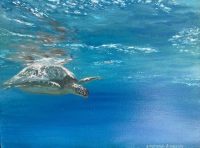 Reviews of the jury about the painting "The Wanderer"
About painting
https://www.youtube.com/watch?v=BuFSN25IHIw
Link on painting
***
Reflection ( Kyivs sea)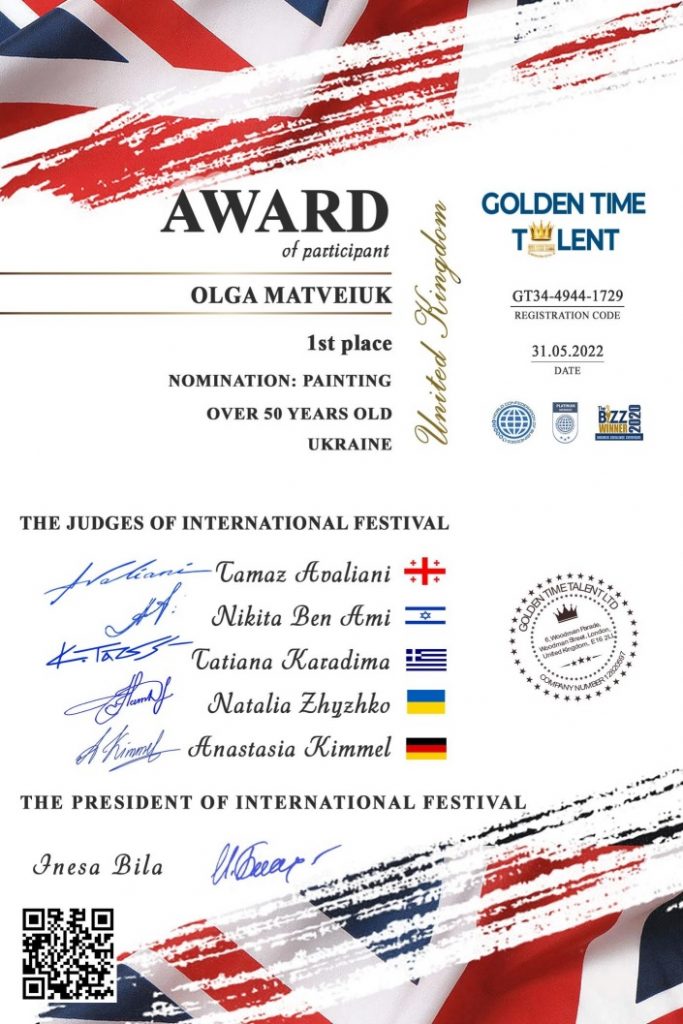 Monmouth, Wales
Creates Fine Art Gallery
ВFollow me in social networks
UAN
GB61CLJU0099718316
5946
Bic
CLJUGB21
Mono\Ukraine
Olga Matveiuk
UAN
№ 4731 1856 2005 5704
IBAN UA4030529900000
26200894596136
Privatbank\Ukraine
Olga Matveiuk
EURO
LT92350001001055
1395
SWIFT: EVIULT2VXXX
Paysera LT, UAB
Pilaitės pr. 16, Vilnius,
LT-04352, Lithuan
Paysera\Lituania
Olga Matveiuk
USD
IBAN  PL86 1240 5312 1787 0011 1430 4781
BIC/SWIFT  PKOPPLPW
PECAO\Polska
Olga Matveiuk
International awards 2022